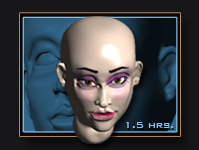 Following on from the previous post about Dassault Systèmes 3D tools is another, (re)introducing Cosmic Blobs Pro



Built around the idea that surfaces should be manipulated directly, Cosmic Blobs Model Pro is an entry level tool for 3D content creation. Developed by the creators of Cosmic Blobs, with a slightly less cartoony interface, but still basically aimed at kids. This is the Beta version so perhaps the next iteration will be more suitable for design applications. Models can be exported as a triangular mesh into several 3D formats, including standard STL, VRML, and OBJ formats. VRML and OBJ output also includes texture coordinates and images.


CBMP, as I will now refer to it, is available for both Mac & P.C. You only need fill in a basic form to get a key to register the 15 day trial to an unlimited version.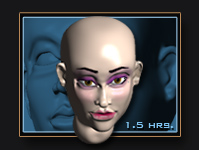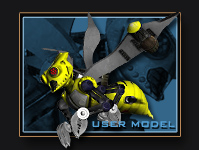 They have a gallery of (lame) examples and their is also supposed to be a community forum, and a dedicated fan blog site. How much of this is ground up is yet to be seen. As Jesse Louis-Rosenberg mentioned in reply to the previous post, I do not believe that Dassault Systèmes are looking to democratize the 3D design process, but more likely simply trying to stake out more territory for themselves. I doubt that anyone will use it as a tool to produce the next DIY design innovation, but at least it is a free tool to get a basic idea about 3D modeling organic forms with a simple, limited interface.
Cheers to Matt from We Don't Do Retro for letting me know Cosmic Blobs is back in action.