Amuneal Manufacturing has been awarded the "Best in Show" award by Display & Design Ideas for its booth at Global Shop. The island booth is a unique installation showcasing Amuneal's design and custom fabrication expertise.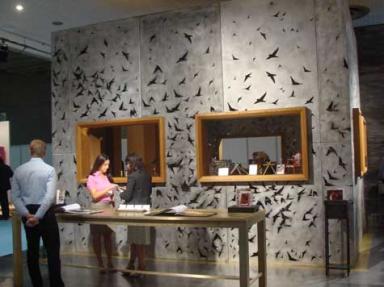 The multidimensional structure features aluminum walls and ceiling laser cut with a custom pattern inspired by birds in flight.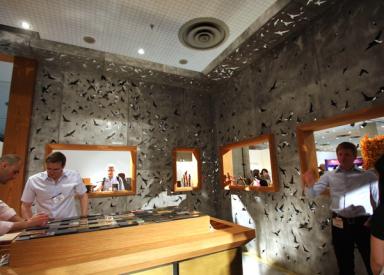 "Inspired from a scene from nature, our in-house graphic designer created a striking motif for the walls of the installation. We then "wrapped" it around a digital 3D model, which generated the laser cutting files required to connect over 3,000 square feet of aluminum. Once fabricated, each lightweight panel received a hand-patinaed finish to contrast the exacting accuracy of the cut pattern."
This is not Amuneal's first foray into laser cut steel for their exhibition spaces but it is definitely the best contemporary realization to date.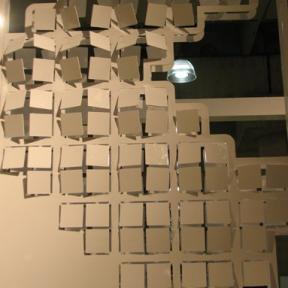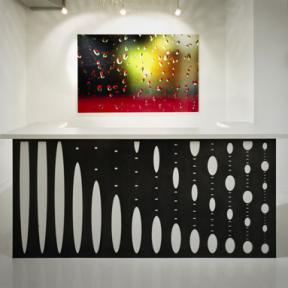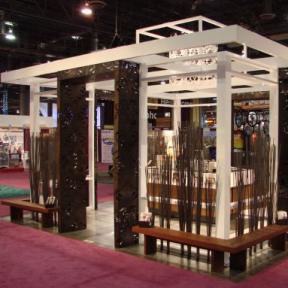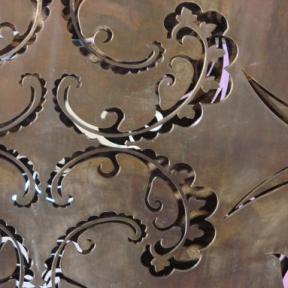 Found via NotCot