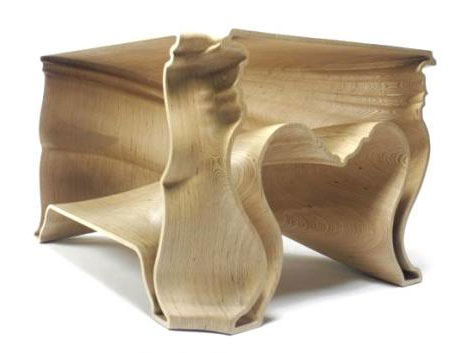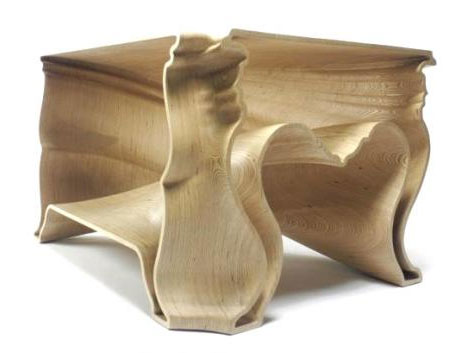 Last year Moma (Museum of Modern Art) acquired a new design that demonstrates the possibilities that have been created by CNC and laser cutting technologies. The Cinderella table was selected as an example of what is now possible. It is part of the MOMA exhibition that shows how software, hardware, and computer-aided manufacturing have evolved to allow the designers to realize designs that at one time would have remained mere fantasy. MOMA says:
These technologies have the potential to quickly and efficiently mass-produce customized designs. Because curves are as easy to make as straight lines, the structural and aesthetic possibilities are as open as the designer's requirements and imagination.
The Cinderella table is made from 57 layers birch plywood. It was designed by Jeroen Verhoeven who is part of Demakersvan. It was inspired purely by the possibilities of the "intelligent" manufacturing machines. To design this table Verhoeven combined sketches of old furniture then turned them into 3D images using cad.