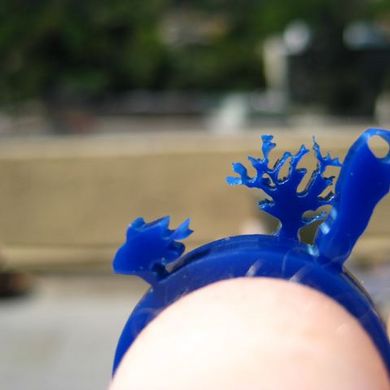 This week's Ponoko Product of the week is somewhat bizarre. But it's also a little bit inspiring as well.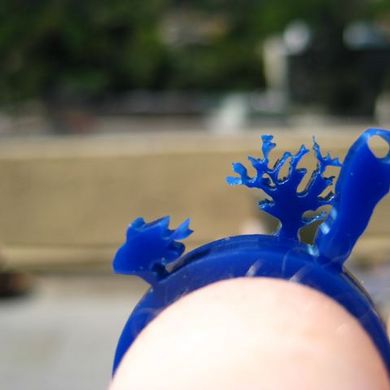 It's the Reef Ring from Reefhugger. Reefhugger says she is new to making things but describes her Reef Ring below:

banking on the awesome factor of whoever created this concept (i first saw it on etsy), i tried my hand at a scape ring, this time using the beloved subject of a coral reef. the sponge has been slightly cut off in the photo but you get the idea. now for more colors!
A scape ring is definitely a neat idea. I hope someone is inspired to do one for the Golden Gate Bridge. Congratulations Reefhugger on being the Ponoko Product of the Week.