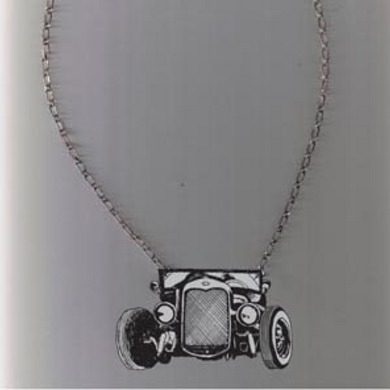 I personally love this week's Ponoko Product of the Week. For me there is nothing that combines design, beauty, and often one person's dedication to their love than seeing a well-crafted hot rod. So to see a piece of jewelery that celebrates that is very exciting.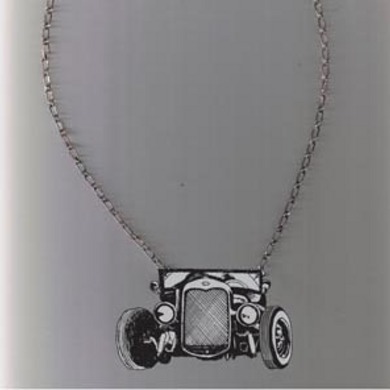 The piece comes from Hioctane Jewelery run by Alicia & Brad, out of Oceanside, CA and they describe it below:

This is a Revvv'd up Hot Rod Roadster Necklace. This piece is laser cut and etched 3mm black acrylic. The piece is then assembled with Sterling silver chain and clasp. Roadster is 2 3/4″ wide. This is a piece that every Hot Rod enthusiast will want.
Great work Hioctane! And Congratulations on being the Ponoko Product of the Week.