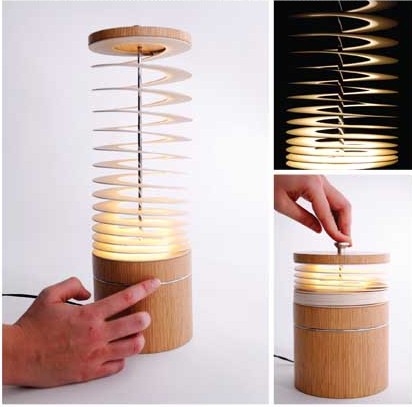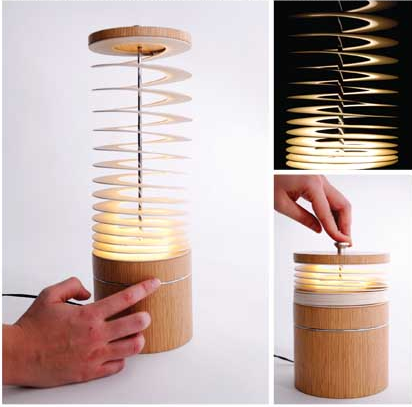 The NottinghamTrent graduate show has produced some great lighting designs. The Curly Sue Spiral Desk Lamp by Wendy Tytherleigh is a distinctive desk lamp designed for the retail decorative market. The lamp features a collapsible spiral shade which allows the user to control the light level without the need for a dimmer switch (Via designzen).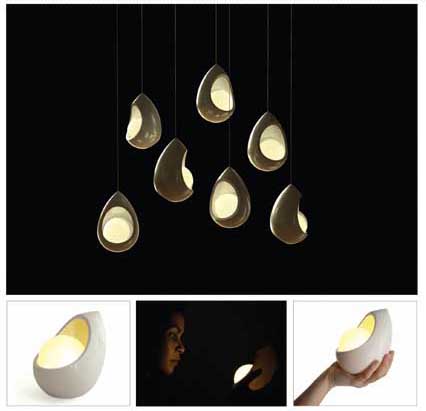 Another really interesting light design is the Opal by Natalie Wilkins. It's a portable wireless light (I assume it has a battery) made from bone china that can be placed on a table, held in the hand or suspended on the string provided. The translucent ceramic shell emits a warm glow similar to a candle.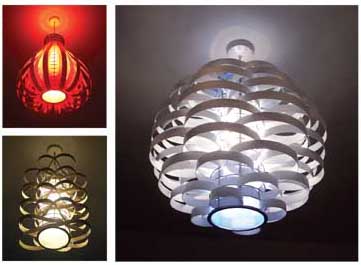 The Hula ceiling light shade by Sarah Turner incorporates MIY/self assembly/mass customization. Sarah says that the shade embraces a new MIY (making it yourself) trend. The consumer arranges and assembles the rings in whatever form they wish so that each person can have a light of their own design.