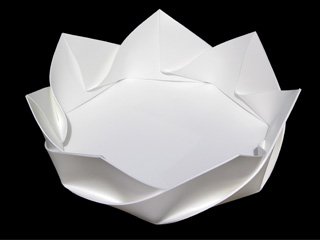 New Zealand based designer Rachel Young, has produced a simple polypropylene bowl based on her research into origami, released under her banner of Fold.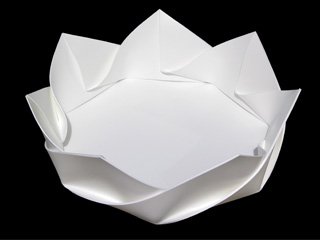 After many hours of experimentation with paper, Young has patented the Fold dish, a delightful serving, fruit or display plate made from recycled plastic and available in black, white, red and yellow at Eon Design Centre.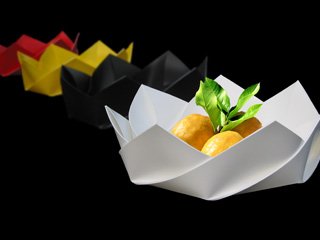 The dish's intended use is for storing fruit, although it can be used as a special serving dish for cakes, salads, bread or display of decorative objects and flower arrangements. It can also be used simply as a stand alone display object. Each dish is hand folded individually and can be stacked upon other Fold Dishes.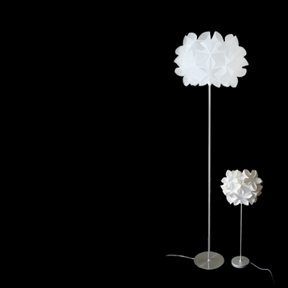 Also in the Fold range is a hand folded lamp using similar principles, there is a waiting list so place your orders now…
For more information, see www.fold.co.nz
While researching this post I also found an Origami Blog with loads of interesting origami based projects from hats to tea bag floats through furniture and window treatments by Dutch designer Hannah Allijn.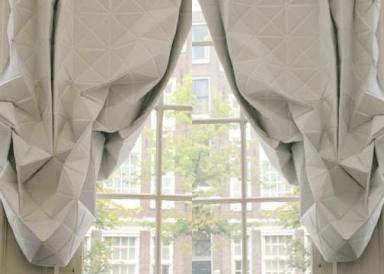 A bit sloppy on photoshop though.