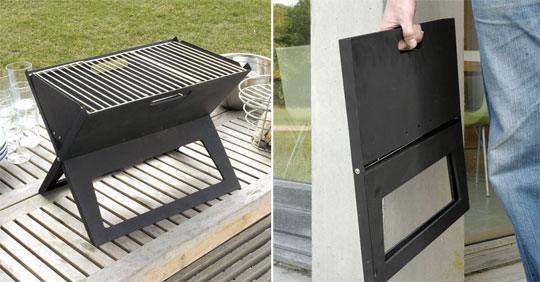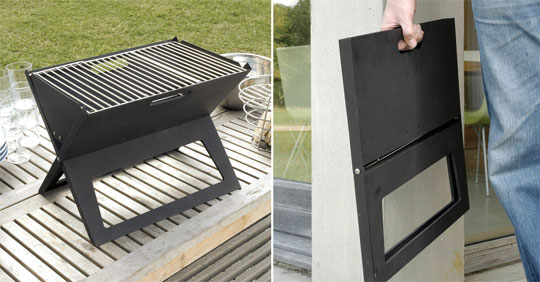 We have seen flat pack chairs, jewellery, lights, hammers, stools, even kiwis. Now there is small, portable flat pack barbeque. It folds down to a 30cm by 46 cm rectangle and weighs in at a manageable 4 kg. At that weight and size it could even be sent via the post. No longer does the barbeque need to be confined to the backyard you can take this thing with you everywhere. The gadget shop says "now the spirit of summer can join you wherever you are, or even sit permanently in the boot of your car, ready for action whenever the mood takes you". Barbequing is very popular here in Australia during the summer so I'm sure there'll be a market for people needing an emergency barbeque.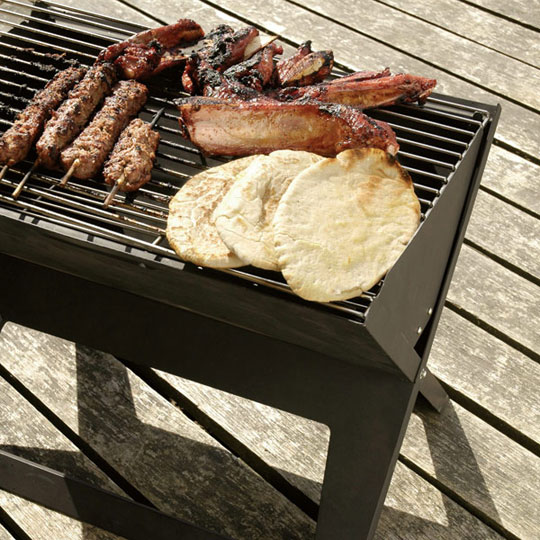 The good people at Apartment therapy have even dreamed up the advertisement "œwe can see it now: a TV advertisement spoofing the Apple MacBook Air ad. But instead of pulling out a laptop from a slim envelope, the actor will pull out one of these compact, folding barbecue grills to the tune of some grilling music while the sweet smoke of caramelizing summer fare wafts around…"
Flat pack is now spreading to all products. It's definitely a good way to open your products up to a larger market if you can post your products around the world cheaply.
Via Apartment Therapy/Cribcandy