I happened across a new project to me while browsing the archives: Chumby was mentioned alongside Ponoko in an article in the New York Times back in November.
As the website says:
"The chumby is a compact device that displays useful and entertaining information from the web: news, photos, music, weather, celebrity gossip, webcams, sports scores — using your wireless internet connection."
The interesting thing to me is the extent of its open design: This section of their site is devoted to developers and offers resources for four areas of development: Hardware, software, widgets and crafts. The crafts page offers such delights as the patterns for the fabric elements of the housing, plus IGES files (that is, 3D CAD models) and engineering drawings for all the plastic moulded and metal parts used in the housing. Developers are encouraged and facilitated to modify the design as they wish. All you need is a 3D rapid prototyper! However there is some interesting discussion of more feasible options for creating your own casings on their forum here.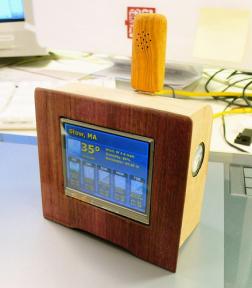 Interestingly, you don't have to agree to anything to make use of the craft resources, but must click an agreement for access to their hardware (electronics) resources, such as schematics and PCB layouts. This agreement limits you from manufacturing and selling Chumby branded devices, but states; "Our goal is to give our Licensees latitude to modify their Chumby Devices and the Chumby software that runs on them, while preserving our business of running the Chumby Service". Which seems fair enough.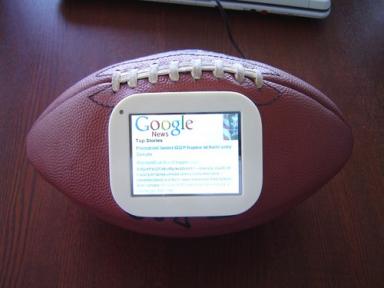 Still, great opportunity here for any crafters/makers to get involved. Would be cool to see a laser cut variant!
Images from Chumbyfriends on Flickr