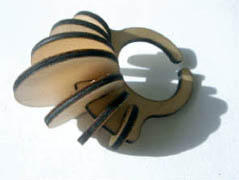 Nutre Arayavanish is a jeweller whose jewellery is informed by her interest in owner involvement.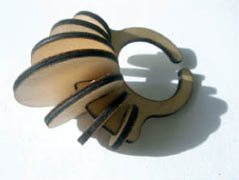 She recently won the numbers of prestigious awards such as New Designer of the Year 2007 from the Business Design Center and Jewellery Designer of The Year 2007 (Student Category) from British Jewellers' Assiciation (BJA). She explores the relationship between two-dimensional pattern and three-dimensional object, also the relationship between maker, jewellery and wearer in order to encourage the wearer to engage more with the piece apart from wearing them. The public perception or reaction to the jewellery when presented to them in different states of existence and brings new experience to wearers and viewers, and a new level of dimension to jewellery wearing.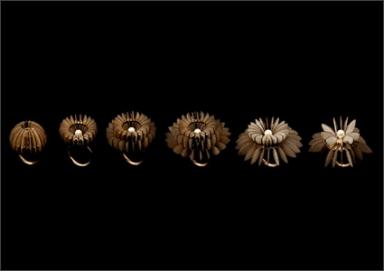 Postable Jewellery is the spacial way of communication. It is a jewellery that can be send through mailbox, like a postcard. It is a flat-pack ring, assemble by slotting each components together. Presenting itself as a card and a gift, it can be a perfect present for any occasions.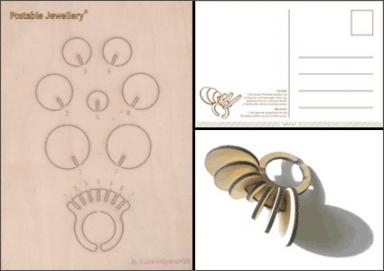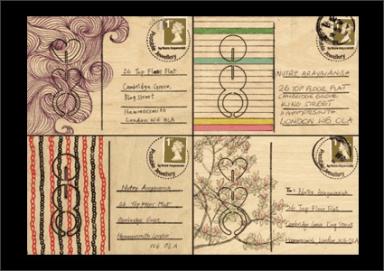 available at magma books
What a perfect way to use Ponoko. By combining flat pack jewellery like this and laser etching you could design a business card that assembled into a piece of jewellery, what a great way to woo a potential client…..
Found via our buddy Josh Spear