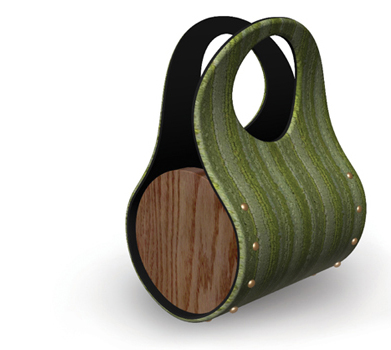 There is a heap of cool materials and making techniques out there that could be combined with your Ponoko pieces to form your products. Ever thought of using some carpet samples? Well apparently 700, 000 fabric samples are shipped every year to architects and interior designers and once they have served there purpose they are thrown away. Ample sample is a competition that tries to get people thinking about how these squares of carpet can be reused and turned into something useful. Now in its second year the competition has resulted in some great ideas.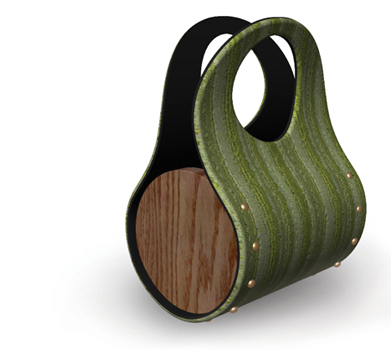 One of the winners from last year was the Care-E Purse; it was designed from a single carpet tile and blocks of scrap wood, and provides a convenient way to carry your things and tells the world you're green.
They are still accepting entries into this year's competition but there has already been some clever ideas submitted. The carpet pet house and the rug dish are two of my favourites.