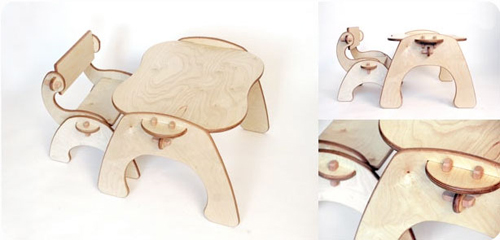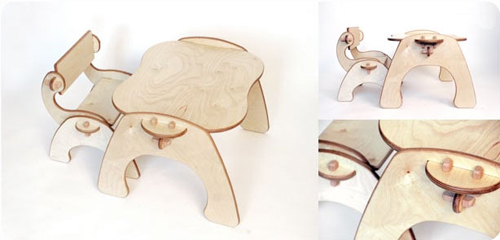 I love cardboard furniture. There's something alchemic about turning such an omnipresent, mundane material into something other than a box. Cardboard furniture is really great for temporary purposes such as outfitting a dorm, traveling, and in Green Lullaby's case, providing for rapidly sprouting children. Green Lullaby has designed a small series of cardboard furnishings for children of various ages that are eco-friendly and damned useful, often incorporating storage space in their design. With a cradle, bench, table, and stools, each piece appears to be sturdy, beautiful, and functional, although I would hope the cradle is at least water-resistant.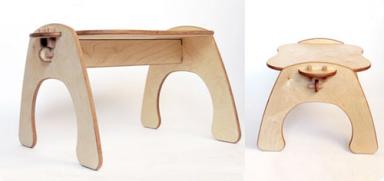 Designed by Ruti Keenan when she became a mother, the Green Lullaby collection is another wonderful example of simple, clever flat pack design. If you're interested in purchasing one of the products from this Israeli-based company, you can find them at a few places, or you can contact the company directly via email.
Cardboard is a great way to experiment with flat pack design for very little cost, and the same principles that work for cardboard will work in more durable materials. If you want more ideas on the possiblities of cardboard creation, you can check out a few of the previous posts here, or you can check out a great roundup of cardboard construction at CNET[via Treehugger].