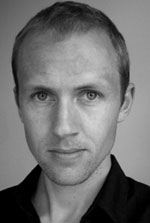 The final part of the interview ends with Michael rejecting technology in favor of dirtying his hands, and ends with his latest projects, including a 3D puzzle, how convenient.


Q3. What technologies do you intend to use in the future?
for the moment, i'm taking a short break from technology. i want to spend some time getting hands on with materials for a while so that when i employ technological processes again it will be in a way that is messier and where the technology is perhaps not even noticeable. for me, i prefer it when the technology is not so prominent in the work, otherwise it becomes about the technology alone. i am also exploring aspects of decay and entropy in my work at the moment and have yet to find a tech process that fits this direction. more than likely it will be a combination of processes which allow for aspects of growth followed by acts of erosion and breakdown.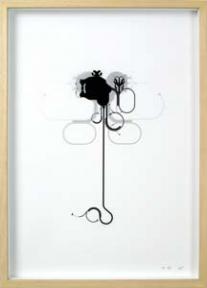 Q4. Are there any artists, designers or scientists using emerging technology that you find inspirational or sickening cause they did it first??
hmm, mostly i find architecture inspiring. zaha hadid's designs often do it for me (the abu dhabi plan for example).
greg lynn's blob wall got me because he did it first, and roxy paine's automated sculpture and painting machines from a few years back still get me.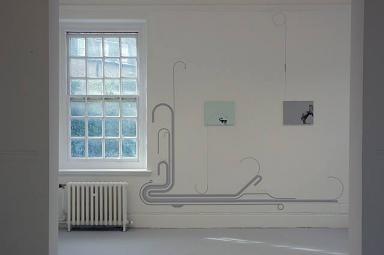 Q5. What are you currently working on?
A small scale sculpture for a multiple work. still in the idea stage but i am thinking of a sculpture that acts a bit like a 3d puzzle, with 10-15 interlocking geometric parts. it will probably end up being made from moulded resin and concrete parts. as this stage it is more a sense of the thing i have, the scale of it, it's materiality, how one should interact with it etc. the final form will take a bit of experimentation.
i'm also working on a collaborative proposal with an architect (wulf walter boettger) for a series of installation works form wallpaper patterns using plotted vinyl, to architectonic sculptural elements using perspex and expanding foam.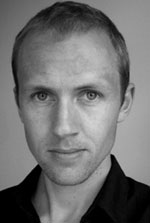 So there we have the final installment of Michael Kutschbach's interview. Perhaps we will see some of his latest work as part of the Ponoko Games & Puzzles, 10 day challenge?
Oh Yeah, Michael is represented by Greenaway Art Gallery