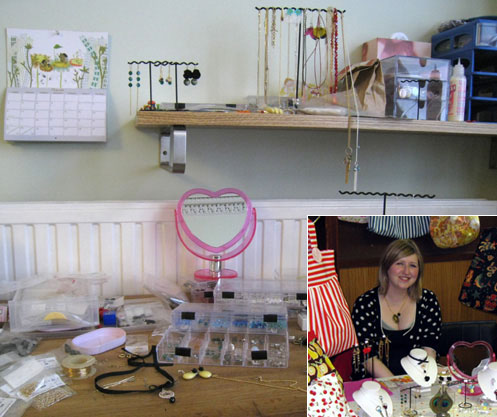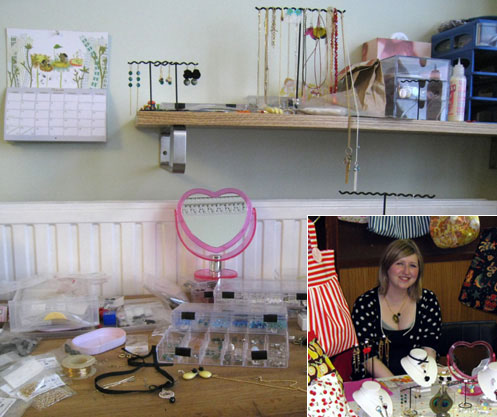 I've often wondered what life is like for a designer maker. Luckily most of my questions have just been answered after reading a fascinating post at indie quarter blog. It's a day in life of designer maker Rachael Lamb of Hannah Zakari online store.
Here's a taste of what it's like:
I'm lucky enough to have a big office space, so I have separate areas for different tasks – a table for cutting fabric and sewing, my jewellery area with all my beads, chain and pliers and another bit for packing up orders. Despite this, I always seem to run out of space and no matter how much extra storage I buy, I outgrow it in a matter of weeks. The first thing to get neglected when HZ really took off was my own line so now I try to make time each week to work on my own designs and to look through my favourite internet shops for fabric and supplies for that – I have favourites that I could spend hours on if I let myself and am totally addicted to searching for (and buying) vintage/interesting buttons!
She spends a lot of her day on the net (but don't we all) checking various websites and ordering stock, and a lot time packing orders and posting them off. She confirms what I've heard others say; when you have some success designing and selling your own products you don't actually get much time to design.
Read the full article here