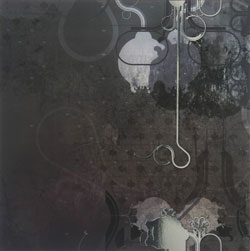 Continuing an interview with artist Michael Kutschbach, I ask him about the concepts of digital rights management and copywrite issues raised on Ponoko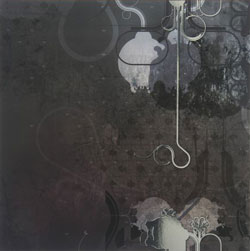 Q2. Would you be interested, as an artist in selling the right to use a 3D/2D CAD file instead of selling the physical artifact?
sure. i already do this in fact. in the past i have made a number of wallpaper works using plotted vinyl. these works are sold as an edition of three and the buyer buys the copyright to the work, not the physical work itself. there are strict instructions on placement and colour etc, and i recommend signwriters that i have worked with previously, but the owner can install the pattern as big as they want.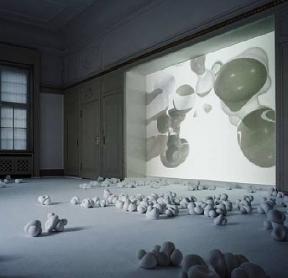 Q2a. Would you be concerned if a buyer modified the file to say, turn it into jewellery, a USB flash drive or a rug?
yeah, that would be wrong. i've nothing against commissions from galleries or collectors for specific projects but any alteration of an existing artwork outside of the rules or conditions i have placed on it would be a little offensive.
i like working on the border between art and design, i'm influenced a lot by what's happening in the design and architecture worlds, but the context i show in is always a fine art context.
the idea of producing a modifiable artwork, ie something that asks the owner to complete the work in some way is in itself very interesting.
a year ago i made some sculptures out of felt that were in the shape of mobius strips. as they were soft ribbon-like forms, i left it up to the viewer or owner of the work to decide on how the form should be arranged, whether that be stretched out lengthways, rolled up tight, or whatever. but this thing always stays sculpture and didn't work as anything else.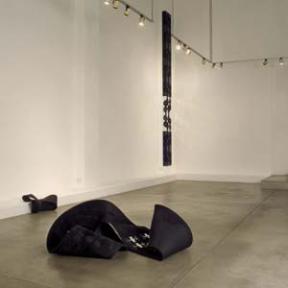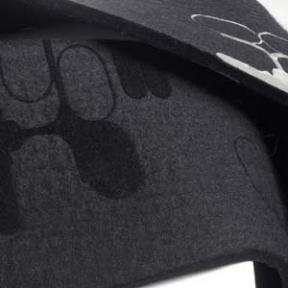 Part 3 coming soon