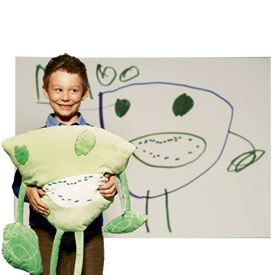 Now it may just be me, but when I see an option to turn kids sketches into a 3D stuffed toy, I think, 'Do you reckon they would realize if I sent in a drawing of _ _ _ _ _ _ ?"
No, O.K.
Then following on from Indigo's post on Xoddo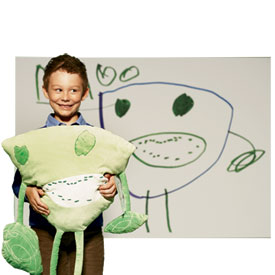 You can buy a Monster Design Kit for $249 (yes, I know) and they will send you the Make-My-Own-Monster Design Kit, that includes colored pencils, paper, and a detailed questionnaire. With this kit you create not only what the monster looks like, but you also create a story about the monster and describe his or her personality.
Once you've completed the kit and sent it in, the designers at North American Bear Co. will faithfully reproduce your design as a plush monster, including a descriptive hang-tag that tells the story of your monster as you have described it and identifies you as the creator.
Have you ever noticed that dogs look like their owners?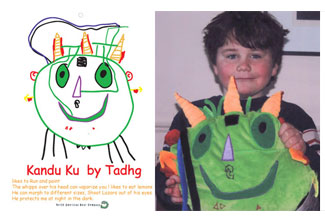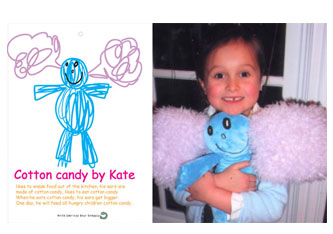 See any similarities here?
Or there is always Stuff Your Doodles
Stuff Your Doodles makes bespoke soft toys using a doodle as the design. It is recreated with recycled materials, stuffed and sent back to you. Prices start at £50.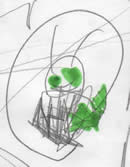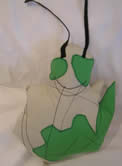 Found via Trend Hunter