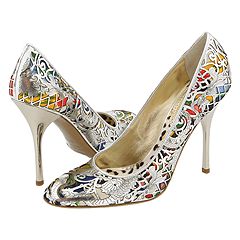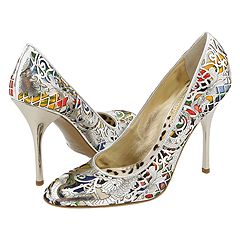 Undoubtedly one of the great strengths of laser cutting is it's ability to so accurately create delicate patterns and surface details. Laser cutting is now allowing designers of shoes and accessories to produce products with more intricate patterns than ever before. On iaac blog I found Designer Roberto Cavilli, who has designed a new collection of products using leather but with all the fine detail of lace. The cut-out areas in the leather allow sections of brilliant colour from the satin underneath to show through.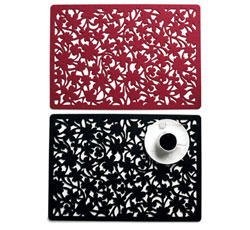 Another designer using laser cut patterns is Gabrielle Lewin. Her placemats available from MOMA have a flowing floral pattern laser cut into felt. She has also used the same techniques with her coasters.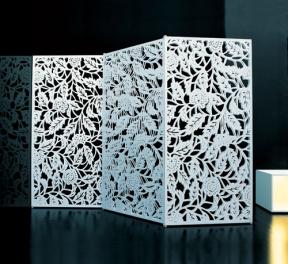 The fiore partition wall is another great example from Fabrizio Bertero. It's got a laser cut leaf pattern in steel. The patrician makes great use of positive and negative space. It's interesting how such a hard and heavy material has been made to look so warm and delicate.