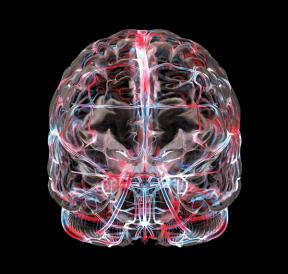 (Image above titled Intercool Brain 2 is from the brilliant portfolio of Bryan Christie.)
There is usually a certain tension between the sides of design and business. Part of my design team's job is to convince the buyer on certain products, trends, materials etc. But the language of design is often very connotative, while the language of finance is generally cold numbers. So, the best way to get support for design initiatives is to present hard data that points to success: credible statistics, competitor offerings, and above all, impressive sales. Generally this data is shared in meetings in the form of excel documents, bullets on a powerpoint, or a quick sketch on a dry-erase board. These visuals are not only boring; they usually aren't even effective.
Which made me start thinking… What if there was a company that created custom data visualizations? I did a basic search, and while Juice Analytics comes close, I didn't come across a devoted service for quick turn around, data-in/graphics-out. But I did find several sites dedicated to data graphics:
Visual Complexity is simple and beautiful site full of amazing grids, maps, graphs and charts. It even has a page with it's own metadata.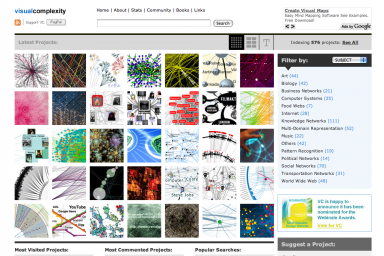 Junkcharts is a regularly updated and excellently written blog that analyzes and critiques information visuals on almost any topic you can think of. It's also pretty entertaining.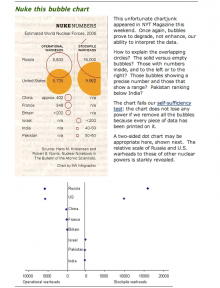 Smashing Magazine had a post in January about all of this. And for those of you not yet familiar with Smashing, I highly recommend checking out. Every single day.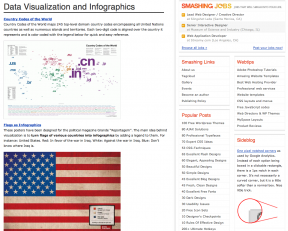 Cool Infographics is another great blog. In the brief bio of creator Randy Krum it reads, "Always looking for better ways to get the point across". Which really is the whole point.

Information Aesthetics goes beyond strict data visualization and explores the fine art side of this science.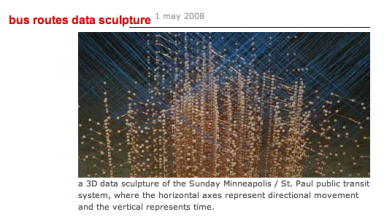 And it's the art side of this science that I think is a great opportunity for the capabilities of Ponoko. Adding a third dimension to information graphics lets people experience data, not just look.
I can see it now: my design team building an installation of laser cut sales figures, telling the buyers "Just experience this potential profit!"