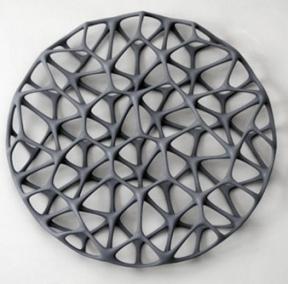 Freedom of Creation (FOC) are a design and research company who specialize in design for rapid manufacturing.
Although previously featured on the Ponoko Blog I thought it was worth taking another look at their design of lights and textiles.
Based in Helsinki, Finland FOC has been using rapid prototyping technologies since 2000 to produce commercial products from lighting, furniture and textiles.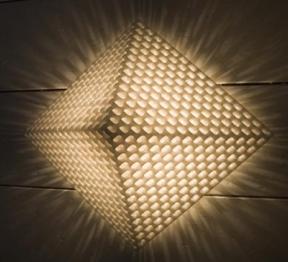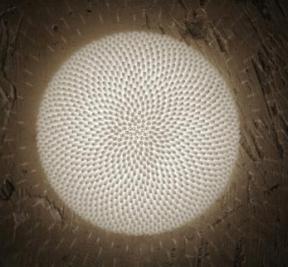 Laser sintered lighting projects include the Falicon and 1597, the former a pyramid structure named in honour of the first city in Europe to have a pyramid. The latter design based on the Fibonacci sequence, inspired by the coneflower. Using the particular granular material quality of laser sintered materials as a feature of the designs.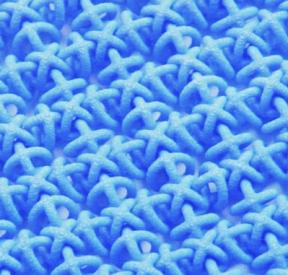 FOC also produce a range of textiles which can be customized in colour, pattern, scale, well anything.
Inspiring here is the way that a design firm has positioned themselves as specialists in the use of rapid manufacturing as the final material of production. Moving away from issues of tooling for plastic components, and the traditional limitations of woven fabrics.
Found via 2modern design talk