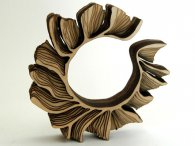 While trawling the net to find examples of jewellers using emerging technologies, I found a few stand out examples that embraced technology to produce works that may not otherwise be possible, yet still had a beauty and simplicity that make the process fall into the background. The first found via Craft Central, the other right here on Ponoko.
Anthony Roussel has produced a range of jewellry using traditional materials and laser cut technologies. His artist statement on his site eloquently outlines his approach.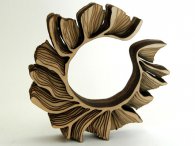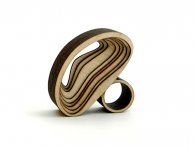 "The synthesis between drawing and architecture are the fundamental re occurring themes in my work. The jewellery I create function as sculptural objects as well as wearable pieces of body adornment in their own right. Mark making is a process integral to the way I design, essentially it is at the very core of the ideas I choose to explore. My work takes on a transient nature with delicate flowing lines that echo a rhythm. This rhythm has led me to the layering of sheet materials. Repetition is also a fundamental aspect to the way I construct my designs by building flat elements into a 3d form.
The complex linear patterns in my work have drawn me to using new technologies such as 3d software, rapid prototyping and "laser cutting. These give my designs a controlled fluidity and accuracy. Multiple layers cast subtle shadows that accentuate the quality of line that is central to my work.
Predominately, I work with wood that is laser cut. The tactile, symbolic and inherent qualities of wood appeal to me. Its smell, texture and grain draw me closer to working with it. As the laser pierces through the material, it leaves a burnt edge. This mark left as a result of the lasers heat symbolises the action of depositing led on to paper as I would do in a drawing.
By using laser cutting I am applying a new and exciting way of working with one of the oldest materials known to man. The meeting of innovation and tradition challenges contemporary jewellery. With the use of wood, I am questioning the traditional notions of preciousness, In using new technologies as a tool, I am questioning existing perceptions of craft."
The considered nature of approach is evident in the realized pieces as in the works of Nervous System.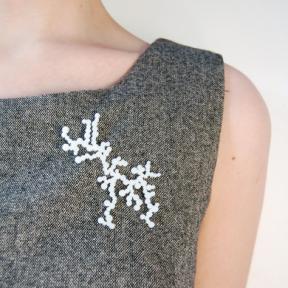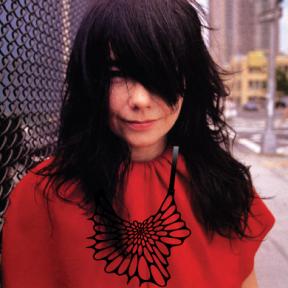 The difference of approach is that instead of traditional linear methods of sketch to maquette (or cad model) to realization, Nervous System combines nontraditional materials like silicone rubber, stainless steel and mathematic algorithms. Nervous System embrace the open source ethic of experimentation and consumer interaction via an applet on their site, to produce an individualized iteration of their Radiolaria line.


Check out their site to Play & Learn more.
If anyone has any more examples they want to share simply post a link in the comments section.