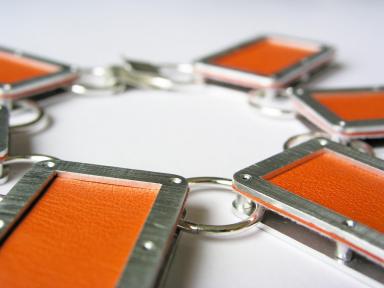 Alex Williamson has found a beautiful mix of materials in her jewellery designs. The designs are inspired by the repetitive lines of modern architecture. These stunning pieces combine laser cut aluminium with soft leather inserts and hand crafted silver links. It's the brilliant contrast in both colour and texture that really elevates this above many jewellery designs that I've seen. The range includes necklaces, cufflinks and rings.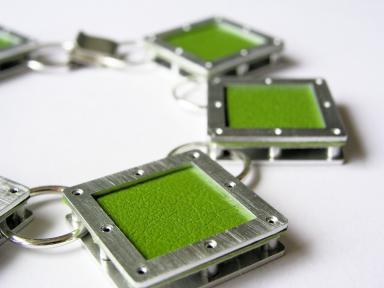 Alex is a member of Design Factory who says she was: "A keen art student during her school years, Alex went to secretarial college and worked in offices for many years. After having two children Alex worked part time but when she was made redundant took the opportunity to go back to college. After completing a 3D Design course at Leicester College and a BA Hons Multi Media Textile Degree at Loughborough University, Alex developed her jewellery collection".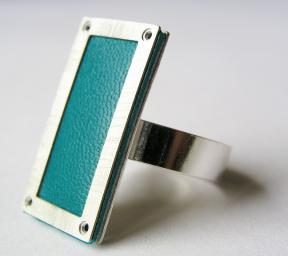 I think it's a really interesting idea to blend laser cutting with hand crafted pieces and alternative materials. I think the usual mind set when designing a laser cut product would be to use just laser cutting but the additional elements in this jewellery adds some depth and sophistication.