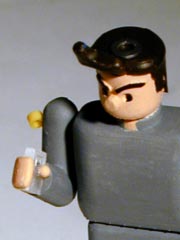 Ok, just to keep things interesting let's take a quick look at some of the weirder tangents of 3D printing before we examine the process itself.
The Second Life phenomenon has already made it's way back into the physical world, for a while now. Although now offline?, Fabjectory (site may be down) had been offering a service where you can have your Second Life avatar 3D printed so you could have little desktop version of your virtual self.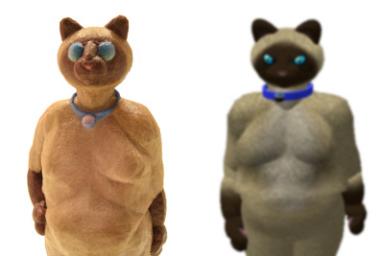 Image found via Michael Buckbee's Fabjectory Flickr site
Design shop Schulze & Webb Ltd developed the Availabot as part of their 2006 graduate exhibition at the RCA
"Availabot is a physical representation of presence in Instant Messenger applications. Availabot plugs into your computer by USB, stands to attention when your chat buddy comes online, and falls down when they go away. It's a presence-aware, peripheral-vision USB toy — and because the puppets are made in small numbers on a rapid-prototyping machine, it can look just like you."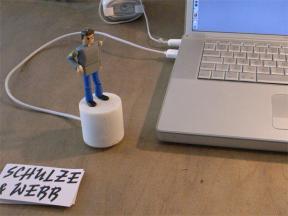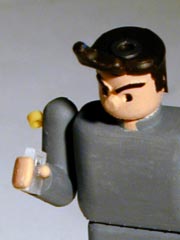 Now Ponoko people who do not yet have ready access to 3D printing technology need not miss out with Pepakura Designer paper folding software.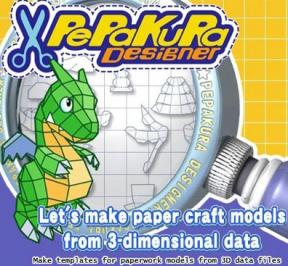 found via Export to World, a project created by Linda Kostowski and Sascha Pohflepp for Ars Electronica 2007. The Export to World site has a great tutorial on how to export your Second Life objects into the real world. Sorry fellow Mac people this is P.C. only and you will need to download Ogle and Pepakura to get this happening. But in the end you can fold your own paper version of your virtual object…..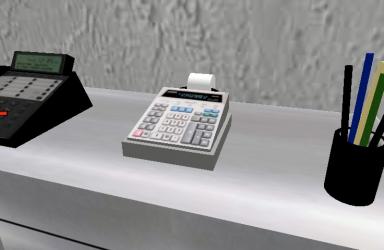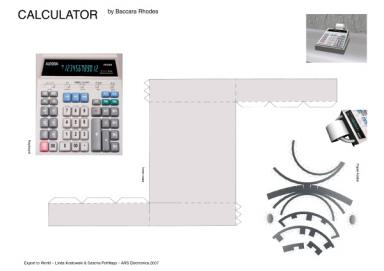 This is stringing a long bow, but it opens doors to new ways of thinking of 3D fabrication. What if instead of sucking data out of Second Life you modeled a piece of jewelry in 3d software, exported to Pepakura, modified the file to send to Ponoko, and folded your material of choice?? (You Tube link to how to make your own plastic bender courtesy of Tap Plastics (with a great jingle)).
Speaking of DIY 3D solutions, in future posts we will also be taking a look at home made 3D printers like the Fabaroni, the 3D printing machine that constructs 3D models with pasta dough from MIT…