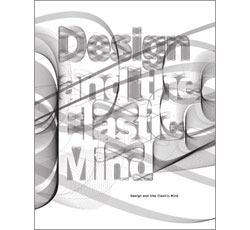 Paola Antonelli has curated a mind blowing exhibition at MOMA, The Museum of Modern Art, aptly titled 'Design and the Elastic Mind'.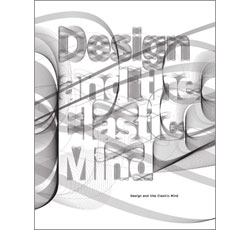 "Design and the Elastic Mind explores the reciprocal relationship between science and design in the contemporary world by bringing together design objects and concepts that marry the most advanced scientific research with attentive consideration of human limitations, habits, and aspirations. The exhibition highlights designers "ability to grasp momentous changes in technology, science, and history that demand or reflect major adjustments in human behavior and translate them into objects that people can actually understand and use."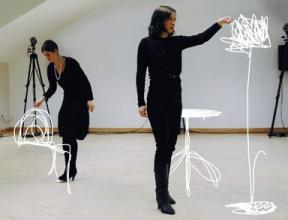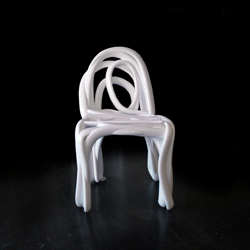 Included in the exhibition is Sketch Furniture (previously mentioned on Ponoko) by Front Design of Sweden, who developed a method of sketching a 3D object in space, which is captured by motion sensor cameras, and converted into a physical object with laser sintering.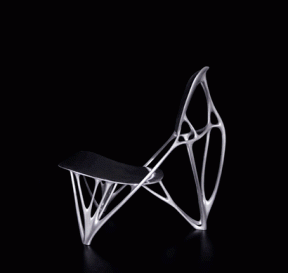 The Bone Chair by Joris Laarman, who used software to mimic the generative process of bones, which are subjected to simulated stress, thickening where strength is needed and thinning where not, resulting in optimum strength with minimum material. This design is then laser printed as a 3d object.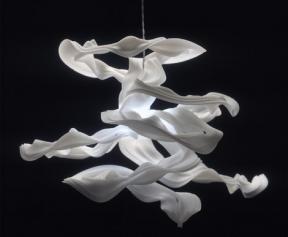 Photo by Sylvain Deleu via pingmag
Geoffery Mann's 'Attracted to Light' also mentioned in a previous Ponoko post, is a light shade produced by tracing the path of a moth flying around a light bulb. The motion is tracked and again laser printed as a 3D form.
In addition to these examples of 3D printing, there are many amazing projects surrounding open source, t(h)inkering, visualization, sensory design, nanotechnology and innovative user interfaces. So check it out if you are interested in the way that designers and artists are pushing the boundaries of technology use.
The reason I wanted to draw attention to the cutting edge use of 3D printing in the 'Design and the Elastic Mind' exhibition, is that in future posts we will be outlining some of the 3D printing processes available, software needed to make it happen and we will also discuss the benefits and drawbacks. We will investigate some of the more practical applications of 3D printing, as well as the more left field experimental pieces in art, jewelry, textiles and more.
So stay tuned for Part 2 -Design and the Plastic Mind.