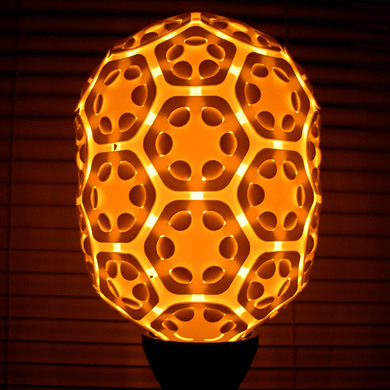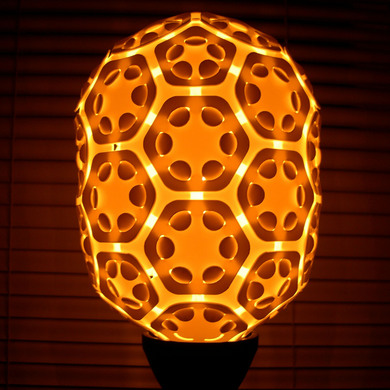 Thanks to Ponoko Designer Jimmy again for this week's Product of the Week. I have to say I really like Jimmy's taste. This is a spectacular lamp! Designed by Cindy Harnett it's available as a free .eps in her showroom. Here's how Cindy describes it:

Carbon is a snap-together construction set of hexagons, pentagons and connectors to build open and closed 3-dimensional surfaces from 1mm thick styrene.
Details of the connectors are highlighted when a Carbon capsule is used as a low-wattage lamp shade (pictured).
Suggestion if using the eps file: there are multiple copies of three different shapes; decide how many hexagons/pentagons/connectors you need and cut and paste them onto a new sheet, keeping edges of adjacent shapes at least 3mm apart.
Congratulations Cindy on a really unique lamp and on being the Ponoko Product of the Week.