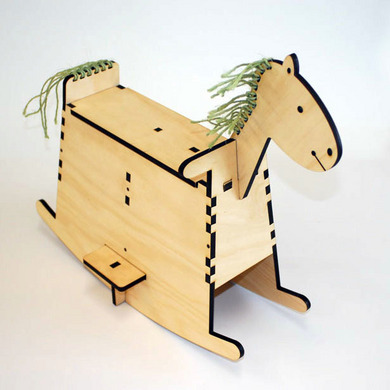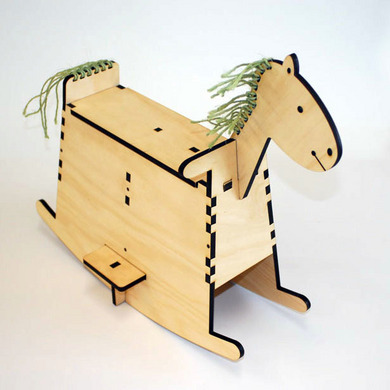 This week's Product of the Week was picked by our very own designer/developer Jimmy. Jimmy confessed that this product grabbed his attention when he did his pre-job interview company research on Ponoko. Talk about a bonus for us!
I also like it too because, as a father, I enjoy things that make my kids happy – and this would make any little tot giggle away. Best of all, if it keeps him occupied for at least 15 minutes, that's a sell for me!
Pepe Rock is created by STUFF (aka Natasha Perkins) who describes herself as a "Left-handed twin, of Te Whanau-a-Apanui descent, that grew up on a farm next to a quirky coastal village in New Zealand." And her favorite materials are "anything with a sustainable ethos in its growth/production/making/manufacture /finishing/use/reuse/longevity/recycling/disposal".
Pepe Rock is a Toddlers Rocking Horse: made of plantation Hoop ply timber, screws, natural rope, delivered flat pack, easy to assemble – 10 mins. even with little helper. Finish in natural furniture wax [not supplied].
H [seat] 270 x W 295 x L 425mm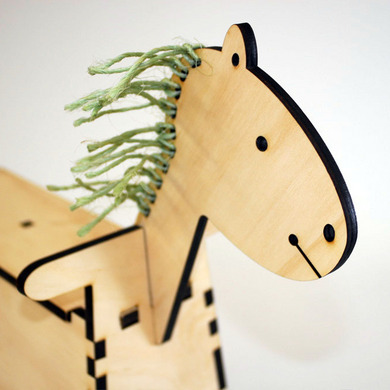 To see more of her work, check out her showroom.