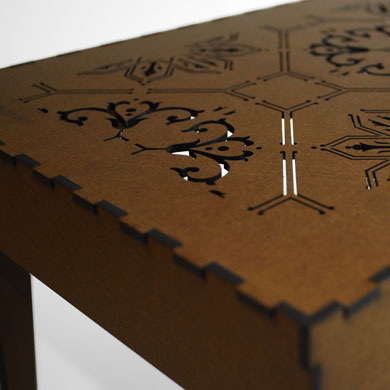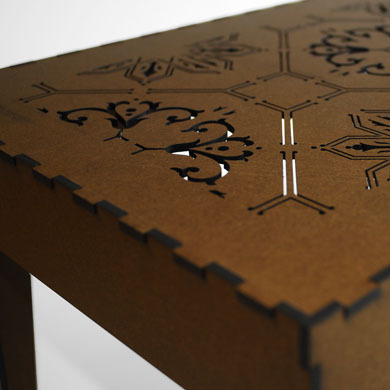 Product of the Week this week is an exquisitely beautiful piece of furniture that really showcases the intricacy that laser cutting is capable of achieving from Hannah Gardiner. Hannah is a Graphic Designer but she does a lot more than just print design. Everything from "concepts, design, illustration, and copywriting to painting, cutting out, colouring in, sawing, stitching, hammering and gluing". Here is Hannah's description on the table:

"The Lissabon coffee table is a mix of good old utilitarian hardboard with decorative Portuguese inspired patterns. Tight interlocking pieces mean you don't need glue to put it together. Sealed with clear varnish. You can order the table with this tabletop design or get in touch with me for commissions. 40cm high x 80cm wide x 40cm deep. Also available as a bedside table – (46cm high x 40cm wide x 40cm deep)."

Well done Hannah, congratulations on being the Ponoko Product of the Week!