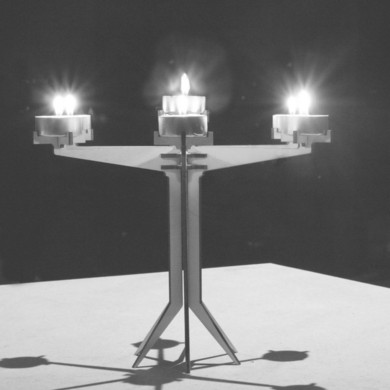 Despite it's tumultuous political situation, if the blogs Designist Dream and Modern Tribe are anything to go by Israel isn't short of creativity. I recently found a post on jewelry created from cardboard by Israeli Jewelry Designer Dana Hakim Berkovich. As the picture below shows it's very unique.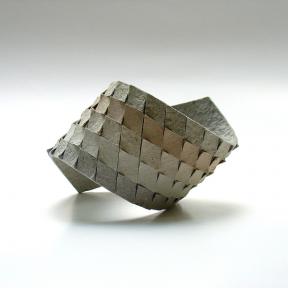 In the same post is another unique creation from Israeli jewelry designer, Yael Friedman, a pewter-metal blend gold Hanukiyah or Chanukah Menorah created with a laser cutter. I think Yael might have some success in inspiring Jewish Ponoko users to have a go at their own DIY Menorah with this.


On another note seeing how Friedman created this using flat materials reminded me of Ponoko Users who've created candelabra. It was timely to see as last night my family took part in Earth Hour. Having no lights at all in our home and trying to use nothing but candles really showed us that we could have done with having a candelabra or two around. We are still trying to get all the wax out of the carpet this morning.