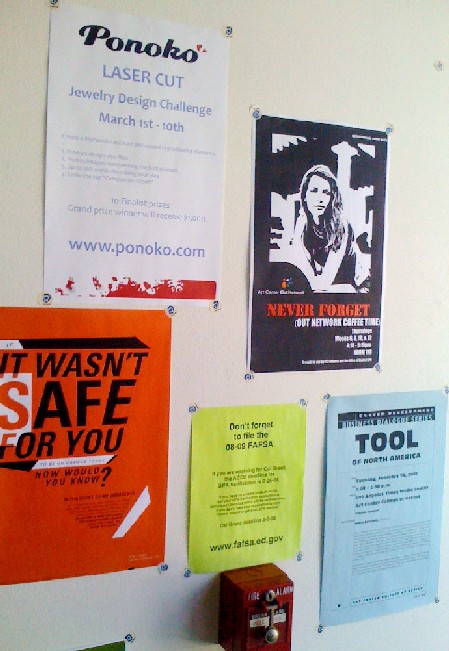 Michael Berman, Senior VP/CTO of Art Center College of Design in Pasadena sent this in – a poster up on the wall of the Ponoko 10-Day Jewelry Design Challenge.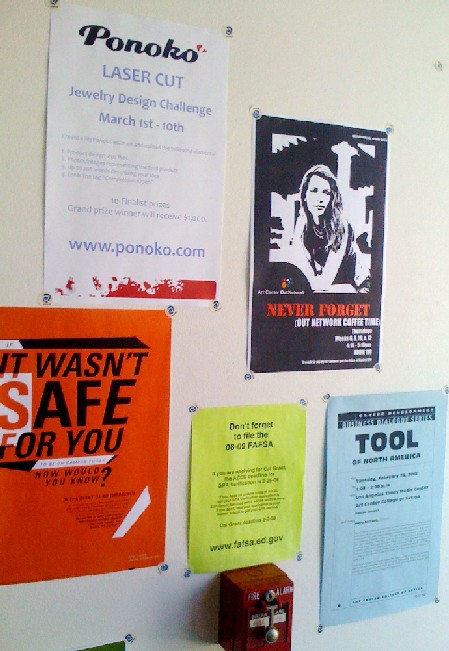 Art Center has been on the forefront of graphic design, industrial design and other creative arts for the past 75 years, generating some well known designers and artists in various industries – including product design, automobile design, film directing and popular music (here's a list of notable graduates and teachers) which includes some personal favourites of mine like Chip Foose, Stan Sakai and Mike Shinoda. It's pretty exciting for all of us at Ponoko to see a poster up there, so thanks a lot to Michael and Bruce Dominguez. We're really looking forward to seeing what Art Center can come up with in the challenge.
If you feel like sharing the news about our Jewelry Design Challenge at your school, local art center, library, workplace or anywhere; you can download your own copy of our Jewelry Design Challenge poster to distribute.