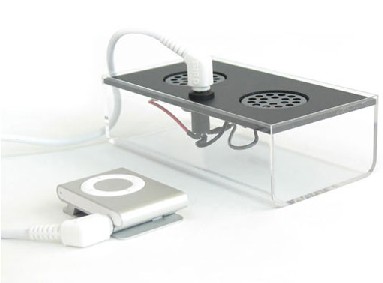 Macenstein wrote up a good story about DIY green iPod speakers. No, not literally the color green, green as in, good for the earth because you're recycling. See below: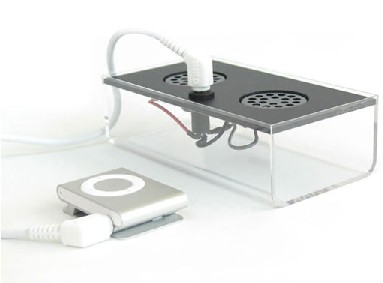 These speakers actually use the packaging that the iPod nano or shuffle comes in. I've often held on to the packaging for any Mac stuff because it looks so cool – but after several months with no use for it, I've reluctantly had to throw it out. The speaker component is a $40 DIY kit from Bird Electron. No power source is needed and it just fits into the packaging case of the nano/shuffle. Threw that out? Then what about a water bottle! How's that for recycling?!
Bird Electron, a Japanese company actually has some other really cool iPod accessories on their website, like this wooden stand for your iTouch: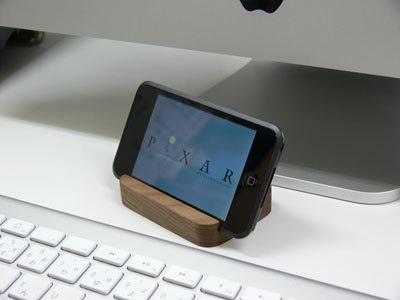 and these funky iPod speakers that are made from Japanese gourds (squash for all you who don't eat your vegetables!). I don't think I've seen speakers made from vegetables before, I guess if you're organically growing the cases for your speakers in your own garden then you are really taking green living to a new level.