With the recent announcement of our very big 10-day Jewelry Design Challenge I thought I'd share which pieces that I already like that are up on Ponoko. If they are any indication of the kind of entries we can expect then I'm glad I'm not one of the judges, it's going to be tough to pick a winner.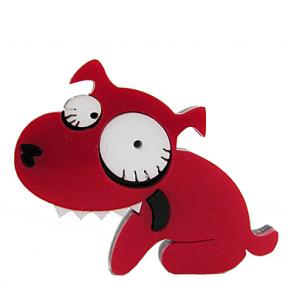 Snoork the super-cute puppy brooch is a limited production run from Chromatophobic. Chromatophobic goes to a lot of trouble to describe their jewelry and characters. And Snoork is no different, in particular you might think the teeth look pretty vicious, but here is what Chromatophobic says about him: "He never uses his sharp teeth to bite anyone. He does not resort to aggression to get revenge. Instead, Snoork poops inside the perpetrator's shoes".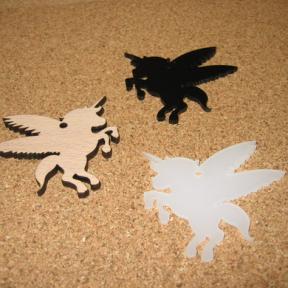 The Unicorn is a magical creature and I think this jewelry is too. I'm also certain I saw someone wearing the white one of these in Wellington last week. Like any good piece of jewelry it really jumped out at me when I saw it. It's from the magical SuperVery.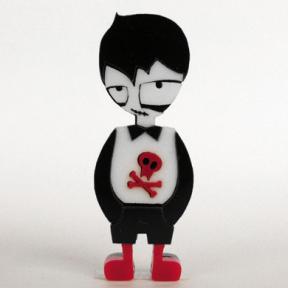 More brilliant Chromatophobic – this time it's Erik.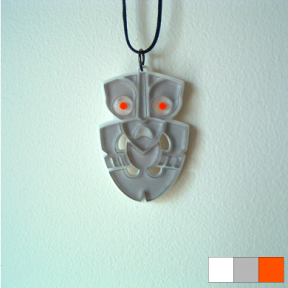 This tiki is really unique and I think the colours are great. There is also a great black version as well. Another cool thing about it – the designer makes furniture as well!