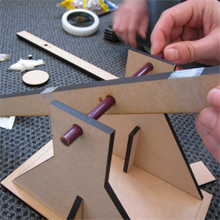 At the end of last year we spent a day at the office working on our own holiday creation challenge. Dan challenged the team with a brief to "design and make something that would keep a child entertained for hours".
With that we split into two teams and got creating. Here is a time-lapse of Team 1 working over the entire day on YouTube.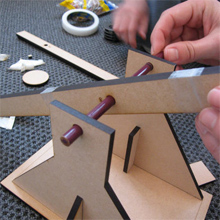 The result? Team 1 came up with the LOL-cat-a-chet a hybrid of a trebuchet and a catapult that fired 'LOLcats and Cheezburgers' across a room.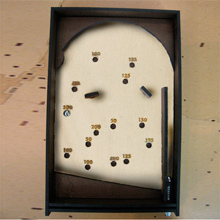 Team 2 came up with the Bagatelle extraordinaire – a hybrid mashup of a 'parlour' bagatelle with a pinball machine inspired ball launching mechanism.
While it's not necessarily important who won and who lost (according to Team 1), Team 2 took out the prize with their inspired bagatelle design.
The design files for both are available for download for free from the Ponoko Showroom