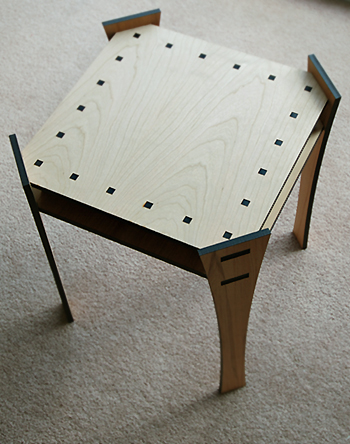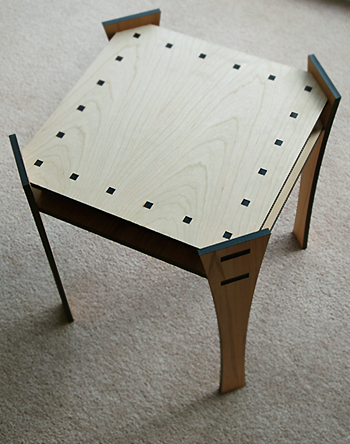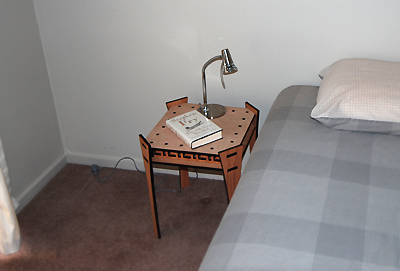 Jeffrey Wegesin works fast! It's been less than two weeks since he shared his first table made via Ponoko on his blog. This is Jeff's second iteration on his table design, which is a smaller, square version of his first one. I believe he already has orders for his first table (in New Zealand and back in his native home – the U.S.) and most likely will receive many more for this one as well.
Again, a great effort Jeff! It's so awesome to see some real products materialize from ideas. From what he's said in his blog, this can be addictive! Having the means and ease of being able to design and create a piece of personalized furniture is totally empowering to say the least.
Our private beta testing has been going extremely well, culminating in a showcase of products designed and made by talented and enthusiastic users, like Jeff, this Thursday the 19th at 5:30 p.m. at The Paramount Theatre in Wellington. Come see for yourself what great designs have become real through Ponoko!