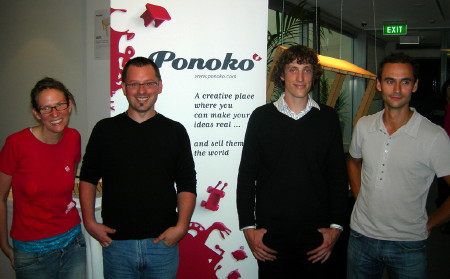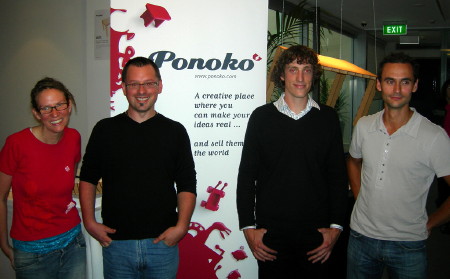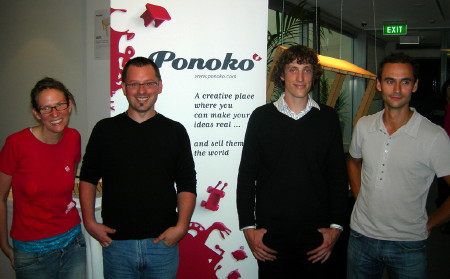 Craft 2.0 came and was a great success. Ponoko had a stand there and according to Dave (Ponoko founder) – it's fair to say that we rocked! Here's what we've heard from others who attended:
From Alan MacDouggal of halfpie.net:
It was inspirational stuff… Now I'm feeling full of the need to just DO something cool…

Take a close look at Ponoko. Their demo stand at Craft 2.0 today was nothing short of revelatory. Keep an eye on these guys — the creative possibilities available in the toolset they are creating for people to use are mind-blowing, maybe even life-changing for those people who through it find an new outlet for their creativity. Plus I know Dave, one of the founders, and his work, and this tells me that what they do will be grounded in the real as well.
From Wanda Harland:
Oh yeah, big shout out to the Ponoko crew, who were marvellous sponsors with an inspiring product. Their website is up and running now, so go and check it out. It is the future, baby, and it looks goooooood.
For those of you who couldn't make it to Craft 2.0, we've added some photos to our Flickr Photostream.
It's great to hear about inspiration and motivation to create and make. I'm looking forward to seeing what new designs and crafts were inspired from this meeting of minds and craft skills.
Check here to see eight exhibitors at the New Dowse.