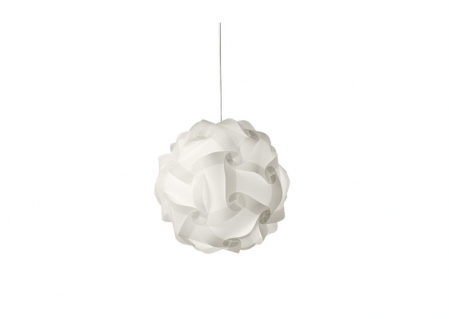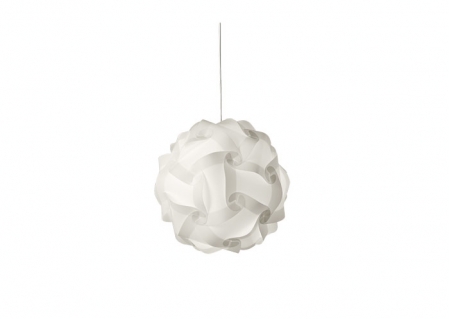 Universal lamp shade polygon building kit
I recently moved to a new house – an older bungalow with nice potential. The decor in our bedroom though is one that I struggle with. The walls are pink, the curtains are bright blue. But the real eyesore is the huge faux gold & white plastic chandelier hanging in the dead center of the room. I'm slowly getting ready to paint and change things around, but that chandelier just has to go!
I came across this cool lamp shade on instructables.com. Having lived in Japan for a long time, I now feel really comfortable with Japanese aesthetics and functionality – like shoji – those paper screens that diffuse light, creating a calm and peaceful feeling, while keeping out the cold and heat (well, to a certain extent). I also like origami – I like the idea of making something beautiful or functional simply out of one piece of paper.
This universal polygon lamp shade combines those two aspects nicely (even though it's a Danish design created in 1973 and it's made of different pieces!!). I like the look, the purity of it, and how the light is diffused. I may give this project a go, although I'll have to sort out that metal sheet cookie cutter part.
A further note – the image I have up is from ilva.dk and is called the IQlight, so if you really want the shade as a kit all ready to assemble, it can be bought. Try bald-bang.com.